Advanced Metasploit Decoded (CAST 617)
Do you find CEH relatively simple and are looking to master the hands on aspects of penetration testing?
Are you a security professional who wants to move beyond scanning and study advanced concepts like exploit development and client side attacks?
Have you conducted your first exploit, but can't figure out what to do next to make your penetration testing reports stand out to your clients?
If so then this course is for you. Students who complete Advanced Metasploit Decoded and the accompanying exam will gain an in-depth knowledge of the skills required of top penetration testers. Built using real world scenarios encountered in client environments this course focuses on the Metasploit Framework, the de-facto open source penetration testing tool, with support from many other tools in the Backtrack Linux penetration testing distribution. Rather than focusing solely on exploiting systems, this course will cover in-depth the multiple facets of penetration testing training such as gaining domain administration privileges during an internal penetration test and moving from exploiting a public facing web application to attacking internal systems. Upon graduating from this course you will possess a deep understanding of advanced penetration testing techniques and be well prepared to perform advanced penetration testing services for your clients.
Eğitim Kodu
BGA-UU1
Eğitim Seviyesi
Uzman Seviyesi
Ön Gereksinimler
YOK
Eğitim Süresi
YOK
Sertifika
Eğitime katılanlara, BGA tarafından katılım sertifikası verilecektir.
Kimler Katılmalı
Bu eğitim, IT güvenlik görevlileri, denetçiler, güvenlik uzmanları, site yöneticileri ve ağ altyapı bütünlüğü konusunda çalışmalar yapan herkes için önemli ölçüde yarar sağlayacaktır. Ayrıca güvenli Windows / .NET / Java Framework ile Web tabanlı uygulamaların tasarım ve geliştirilmesinde sorumlu olan programcılar için tasarlanmıştır. C #, C + +, Java, PHP, ASP,. NET ve SQL geliştirme becerileri ile de geliştiriciler için tasarlanmıştır.
Eğitim İçeriği
Eğitim içeriklerini görmek için başlıklara tıklayınız.
Using the Backtrack Linux Penetration Testing Distribution
Deep dive into the Metasploit Framework
Using the Metasploit Framework
Penetration Testing Overview
Passive Reconnaissance
Port Scanning with nmap
Metasploit port scanning
Vulnerability Scanners
Metasploit and Nessus
Metasploit vulnerability scanning
Searching for exploits
Exploitation with Metasploit
Network attacks
Web application attacks
Attacks against misconfigurations
Metasploit Scripting
Meterpreter
Local Privilege Escalation attacks
Pivoting
Attacks against domains
Trojans and Executables
Client-Side attacks
The Social Engineer Toolkit
Bypassing Anti-virus
Writing a buffer overflow exploit
Writing a simple auxiliary module
Porting an exploit into Metasploit
Challenge: Hands on exam practice (hack a live network)
Erken kayıt avantajlarından faydalanabilirsiniz.
Diğer İleri Seviye Sertifika Eğitimleri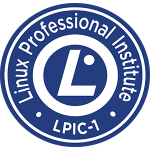 Linux dünyasında LPI sınavı olarak adlandırılan sertfikasyon LPIC1, LPIC2 ve LPIC 3 olarak 3 ayrı…
Devamı..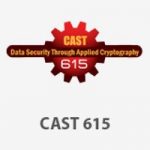 Brainstorm situations you face in your career that are unique to you alone with a…
Devamı..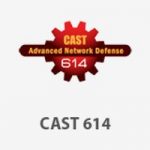 With this course you can be among the few who transcend the old idea of…
Devamı..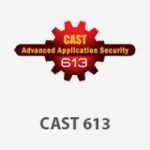 This three-day extremely specialized course delves into efficient and effective defensive code writing focused on…
Devamı..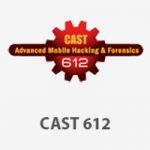 Digital Mobile Forensics is fast becoming a lucrative and constantly evolving field, this is no…
Devamı..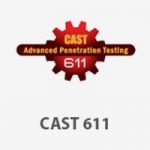 Advanced Penetration Testing training provides penetration testers the training needed to perform advanced pen testing…
Devamı..