Advanced Penetration Testing (CAST 611)
Advanced Penetration Testing training provides penetration testers the training needed to perform advanced pen testing against known or unknown applications, services, and network systems which are patched and hardened with both Network and Host-based Intrusion Detection/Preventions systems (IDS/IPS) in place. The learning curve for this program is extremely steep, but the rewards are astronomical where students are presented with the opportunity of learning what it REALLY takes to hack into some of the most secure networks and applications in the world. Views shared will include what it REALLY takes to hack and then defend some of the most secured networks and applications around today under the guidance and support of a world renowned expert in Advanced Pen Testing.
Eğitim Kodu
BGA-MAYU1
Eğitim Seviyesi
Uzman Seviyesi
Ön Gereksinimler
YOK
Eğitim Süresi
YOK
Sertifika
Eğitime katılanlara, BGA tarafından katılım sertifikası verilecektir.
Kimler Katılmalı
Bu eğitim, IT güvenlik görevlileri, denetçiler, güvenlik uzmanları, site yöneticileri ve ağ altyapı bütünlüğü konusunda çalışmalar yapan herkes için önemli ölçüde yarar sağlayacaktır.
Eğitim İçeriği
Eğitim içeriklerini görmek için başlıklara tıklayınız.
Bypassing Network Filtering
Stealth Scanning
Bypassing IDS/IPS
XSS to command-shell
SQL Injection to command-shell
MS-SQL
MySQL
Oracle
File Handling to command-shell
File Upload to command-shell
RFI to command-shell
LFI to command-shell
Bypassing Antivirus
Packing Binaries
Modifying Binaries with OllyDBG
Writing Custom Trojans
Email Collection
Pivoting into the LAN
USB Hacksaw/USB Switchblade
Bypassing Port Security
Bypassing NAC Solutions
Citrix in Kiosk Mode
Restricted Desktops
Group Policy Object Restricted Applications
Enumerating the network
Defeating IDS/IPS Signatures
Privilege Escalation in Windows XP
Privilege Escalation in Windows Vista
Remote Command Execution
Automating Tasks
Enabling RDP/VNC
Persistence
Erken kayıt avantajlarından faydalanabilirsiniz.
Diğer İleri Seviye Sertifika Eğitimleri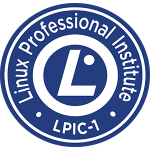 Linux dünyasında LPI sınavı olarak adlandırılan sertfikasyon LPIC1, LPIC2 ve LPIC 3 olarak 3 ayrı…
Devamı..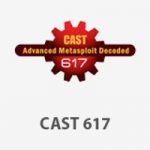 Do you find CEH relatively simple and are looking to master the hands on aspects…
Devamı..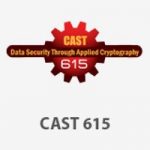 Brainstorm situations you face in your career that are unique to you alone with a…
Devamı..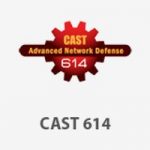 With this course you can be among the few who transcend the old idea of…
Devamı..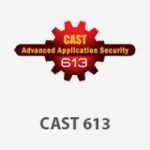 This three-day extremely specialized course delves into efficient and effective defensive code writing focused on…
Devamı..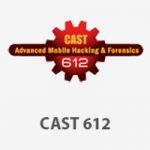 Digital Mobile Forensics is fast becoming a lucrative and constantly evolving field, this is no…
Devamı..